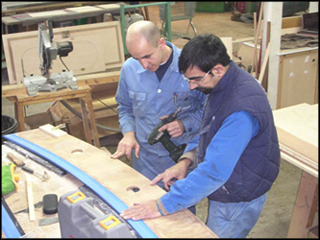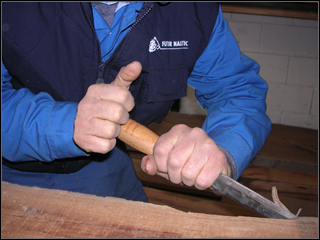 We provide interior and exterior carpentry service in all types of pleasure craft. Specialized in luxury yachts where it requires a high quality finishes. We offer a wide range of services in the field of carpentry, separated into two specialties, deck's carpentry and joinery inner "cabinetmaker". Even still the same work, each specialty requires different kinds of skills.
Interior carpentry:

Specialists in interior reforms, we can to modify any interior living quarter keeping the same designs existing in each boat. Construction all types of furniture in any finish. Laminated veneer, varnished. We manufacture custom furniture in every possible style, classic, contemporary, modernist.


Exterior carpentry::

In the field of exterior carpentry, also we have the best team to develop all types of projects. Build or modify outdoor furniture in teak as tables, chairs, benches, beds, doors, handrails... We are experts in all kind of deck works. We Build or repair your deck whichever you need, since replacing a table or margin plank to renew whole deck of any sizes. We can have availability of the best quality of teak, cut and selected especially for each project.


We are experimented applicators of all types of deck caulking. We are in contact with dealers of all brands of tires specialist for the marine industry and all its applications. Deck caulking, interior and exterior perimeter, hull, windows, portholes and deck fittings.